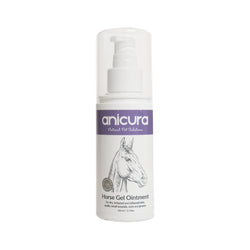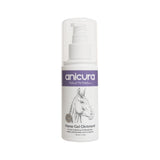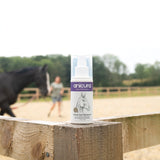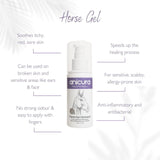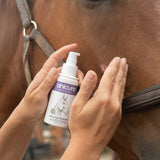 Our gentle Anicura Horse Gel is designed to soothe and restore dry, irritated, inflamed skin, scabs, cuts and grazes. It is gentle and suitable to use on mud fever, rain scald, seborrhoea (dandruff), hot spots and sweet itch.
The cooling texture of the Gel instantly calms the skin, discouraging your horse from biting, scratching or rubbing the area – giving it time to heal. Meanwhile, the key powerhouse ingredients in the Gel reduce inflammation and help nourish the skin back to health.
Omega-rich formula to hydrate, calm & soothe the skin
Forms a soft layer over the skin to lock in moisture and provide protection
With antibacterial Apple Cider Vinegar and skin-boosting Sea Buckthorn
Easy application for more sensitive areas like the ears and around the mouth
Safe when accidentally ingested
For best results, use together with our Anicura Horse Spray and Horse Shampoo.